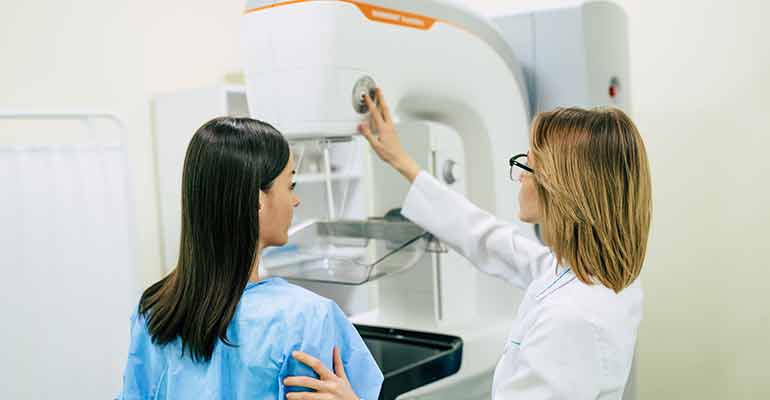 Early detection, through screening programs, is essential for cancer control. Screening programs consist of carrying out diagnostic tests on people who are initially healthy.
Screening is a different strategy than early diagnosis. It is defined as the presumptive identification of unrecognized disease in an apparently healthy, asymptomatic population by means of tests, examinations or other procedures that can be applied rapidly and easily to the target population. A screening programme must include all the core components in the screening process, from inviting the target population to accessing effective treatment for individuals diagnosed with disease.
Compared to early diagnosis, cancer screening is a distinct and more complex public health strategy that mandates additional resources, infrastructure, and coordination. WHO recommends that screening programmes only be undertaken when their effectiveness has been demonstrated, when resources are sufficient to cover the target group, when facilities exist to confirm diagnoses and ensure treatment, and when the prevalence of the disease is high enough to justify screening.
The importance of screening programs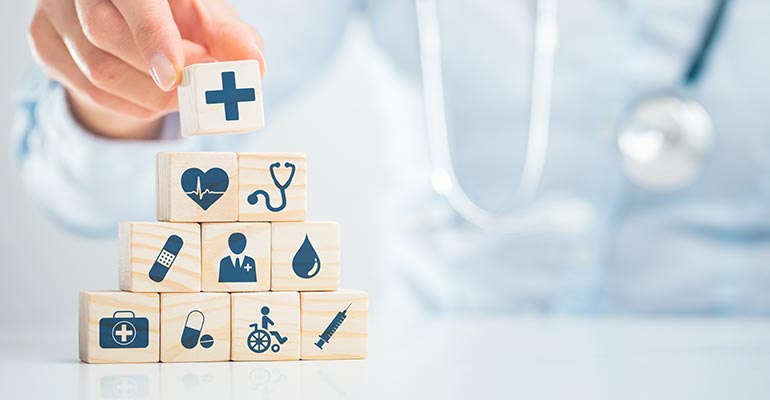 Depending on the type of cancer, screening programs are aimed at medium-risk patients (colorectal cancer) or high-risk patients (lung cancer), to detect precancerous lesions or early stages in order to try to improve their prognosis.
Both the decrease in the number of cases and in mortality have been shown, mainly in breast cancer (mammograms), prostate (Prostate-specific antigen, PSA), colon and cervix (cytology), for which there are population screenings.
These population screening systems are organized by the national health system.
Colorectal cancer screening
Colorectal cancer is the second leading cause of cancer death worldwide and is the third most common cancer in both men and women. But it is also one of the easiest to treat with early diagnosis.
It is estimated that colon cancer is surmountable in 90% of cases when detected early.
There are currently two tests for early detection:
Faecal occult blood test (FOBT)
Colonoscopy
Our National Health Service currently has colorectal cancer screening programs recommended for average-risk asymptomatic healthy individuals from 50 to 75 years old (age will vary according to specific regional guidelines). However, it has been recently shown that the incidence of colorectal cancer in people under 50 is increasing, so the healthy population of other age ranges (generally 45-49 years old) who currently do not have access to screening programs do have a growing risk of developing cancer (in some cases similar to screened population), as observed in recent studies.
The current recommendation for the colon screening program is to perform a faecal occult blood test on men and women every two years in the case of Spain, but it can change according to the country.
If the test result is positive, the study is completed with a colonoscopy to visualize the origin of the bleeding and be able to prevent the development of malignant tumours and/or the detection of the tumour in its early stages.
Lung cancer screening: is it possible?
As of this date, the only country that has implemented a national screening program for lung cancer is United States. The only recommended screening test for lung cancer is low-dose computed tomography (also called a low-dose CT scan, or LDCT).
The U.S. Preventive Services Task Force (USPSTF) recommends yearly lung cancer screening with LDCT for people who:
Have a 20 pack-year or more smoking history, and
Smoke now or have quit within the past 15 years, and
Are between 50 and 80 years old.
A pack-year is smoking an average of one pack of cigarettes per day for one year. For example, a person could have a 20 pack-year history by smoking one pack a day for 20 years or two packs a day for 10 years.
Lung cancer screening is recommended only for adults who are at high risk for developing the disease because of their smoking history and age, and who do not have a health problem that substantially limits their life expectancy or their ability or willingness to have lung surgery, if needed.
The National Lung Screening Trial studied people aged 55 years to 74 years who had smoked at least 1 pack of cigarettes per day for 30 years or more. Participants were either current smokers or former smokers who had quit within the last 15 years. The trial used chest x-rays or LDCT scans to check for signs of lung cancer.
Screening with LDCT once a year for three years was better than chest x-rays at finding early-stage lung cancer and  decreased the risk of dying from lung cancer in current and former heavy smokers.
For some time now, early detection of lung cancer with low-dose computerized tomography (LDCT) has been proving to be effective in reducing mortality in specific high-risk groups.
While mortality is declining for most cancers, lung cancer continues to rise worldwide, especially among women. Also, most lung cancers are diagnosed at an advanced stage, which makes it difficult to diagnose and treat the disease.
Therefore, as more results are obtained, it could become a key national screening program in cancer prevention, together with effective strategies for preventing smoking (the main risk factor).
An unmet medical need: Pancreatic screening
There are currently no screening programs for pancreatic cancer. To improve prognosis and reduce the high mortality associated with pancreatic cancer, a cost-effective tool for early diagnosis is needed.
Amadix is developing a non-invasive blood test for early pancreatic cancer detection that could be used to set up a screening program. Our challenge is to deal with this diagnostic deficiency.
Breast cancer screening: a reality
Worldwide, breast cancer is the most common cancer in women. 
In Spain, it represents between 20% and 25% of all tumours. Its mortality rate ranges from 17.6 to 60.2 per 100,000 women.
Almost all the European countries established digital mammography as the method of screening. Mammography screening programs in Europe revealed a 25–30% breast cancer mortality reduction in women between 50 and 74 years. Early cancer detection and less radical treatment in dedicated multidisciplinary breast centers have improved breast cancer care. Breast population-based screening (persons are individually identified and personally invited to attend screening) is intended to detect breast cancer at an early stage to enable lower mortality rates.
A mammogram is an X-ray of the breast. For many women, mammograms are the best way to find breast cancer early, when it is easier to treat and before it is big enough to feel or cause symptoms. Having regular mammograms can lower the risk of dying from breast cancer. At this time, a mammogram is the best way to find breast cancer for most women of screening age.
In Spain, The National Health System offers universal health coverage, including early detection of breast carcinoma. All women residing in Spain aged 50 to 69 years are invited to participate in population-based screening, with screening intervals every 2 years.
In the US, The USPSTF recommends that women who are 50 to 74 years old and are at average risk for breast cancer get a mammogram every two years. Women who are 40 to 49 years old should talk to their doctor or other health care provider about when to start and how often to get a mammogram.
Let's extend
people's lives
Come and join us to Detect cancer in blood.